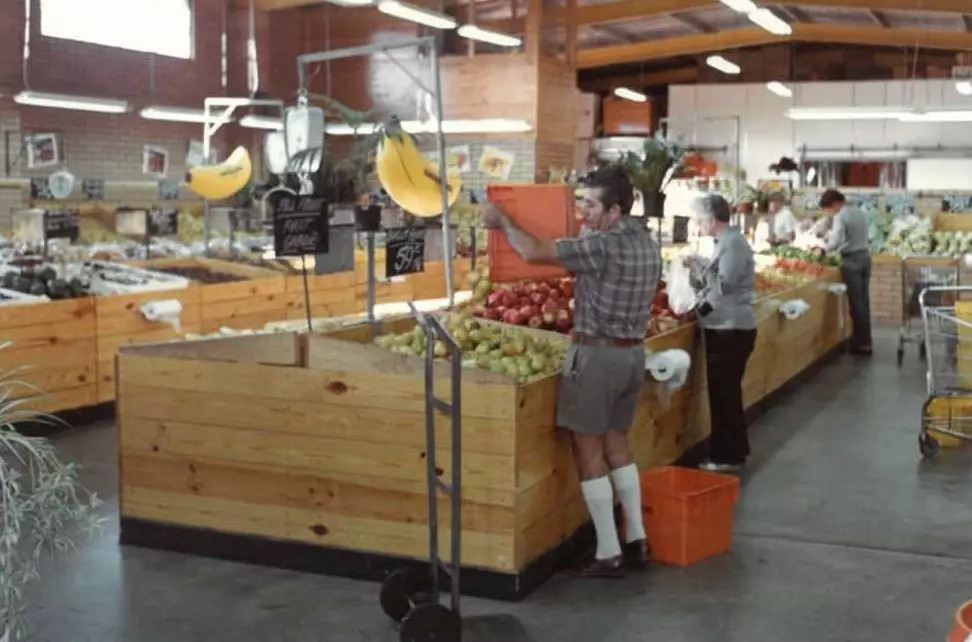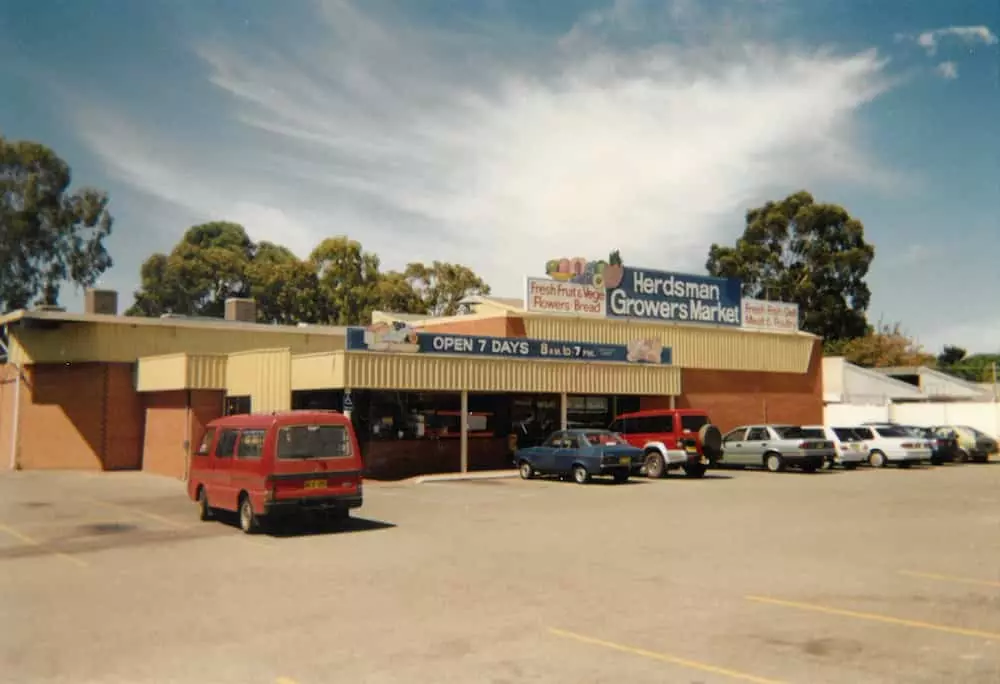 1979 a year where the first commodore rolled off the production line, apocalypse now was wowing audiences in cinemas and The Knack's My Sharona was top of the pops.
A simple market shed opened its doors selling fresh farm-direct fruit and veg. With a focus on quality above anything else, the then Herdsman Growers Market built a loyal customer base and a sterling reputation for sourcing the West Coast's finest produce.
A lot has changed in 40 years that shed, still sits across the herdsman lake, now called the Herdsman Market and it has evolved into Perth's modern marketplace for inspiring food.
What hasn't changed is a focus that sits squarely on strong service and the finest quality produce.
Known as the fussiest man in produce Leo Pullella opened his store Mr Fresh Carine in 1987 with his wife Tina. Leo's reputation came from his intense focus on the quality of produce, that he sold.
Not settling for anything but the best, Leo would scour Perth's central produce markets and local growers to hand-select only the finest produce for his store. This unrelenting focus and precision were also applied to how each variety of fruits and vegetables were presented.
Specifying to his staff the exactness of how apples were best stacked, to showcase their beauty. As he worked Leo would teach his son Anthony and soon-to-be son-in-law Mark, how to hand select, hand check and hand stack every piece of produce in his precise manner.
Believing that the trust placed in him by a customer who bought fruit and vegetables to feed their family was sacred, and so Leo only bought the best, so his customers received only the best, and Leo could sleep well knowing the customer has taken the best produce home.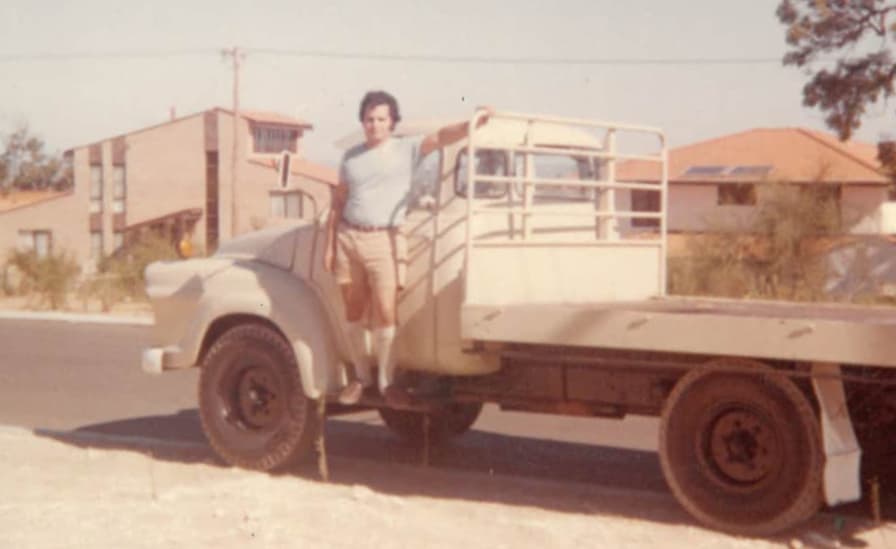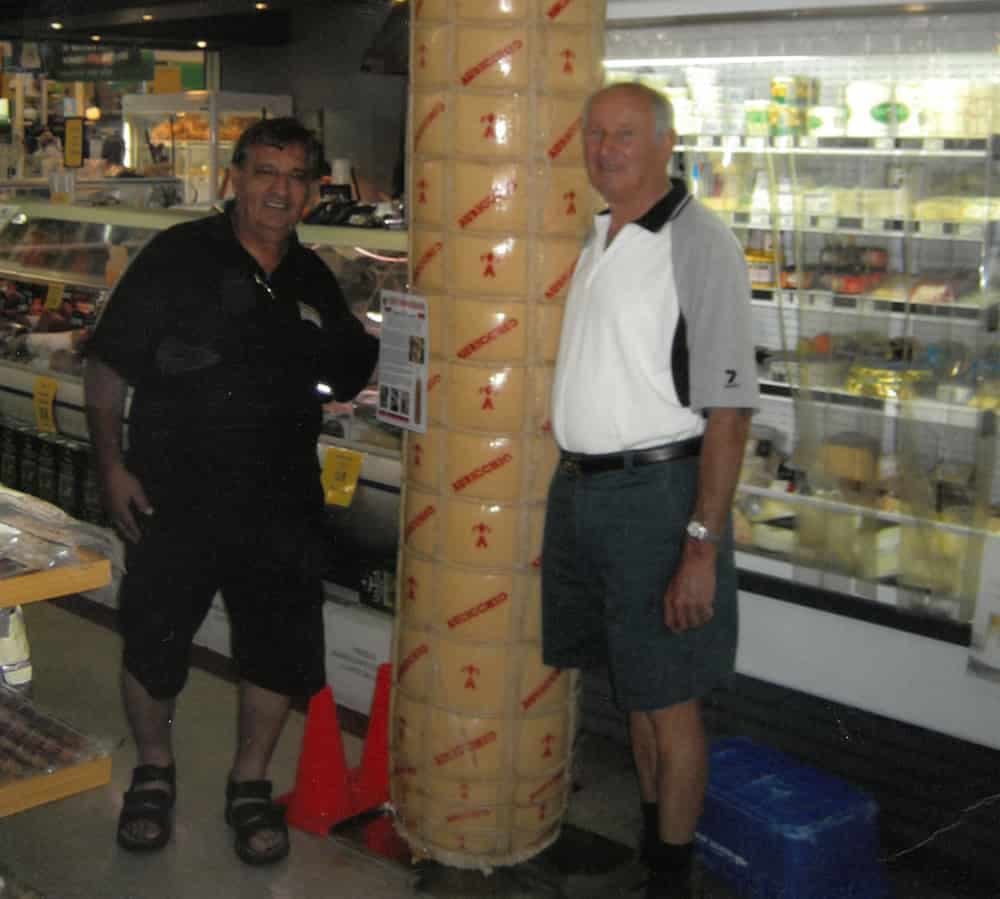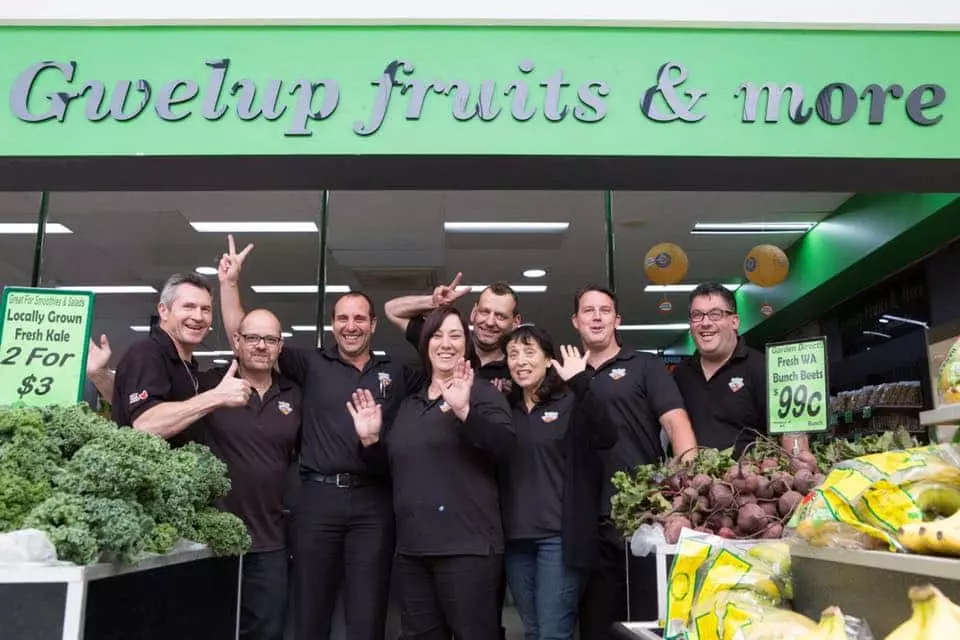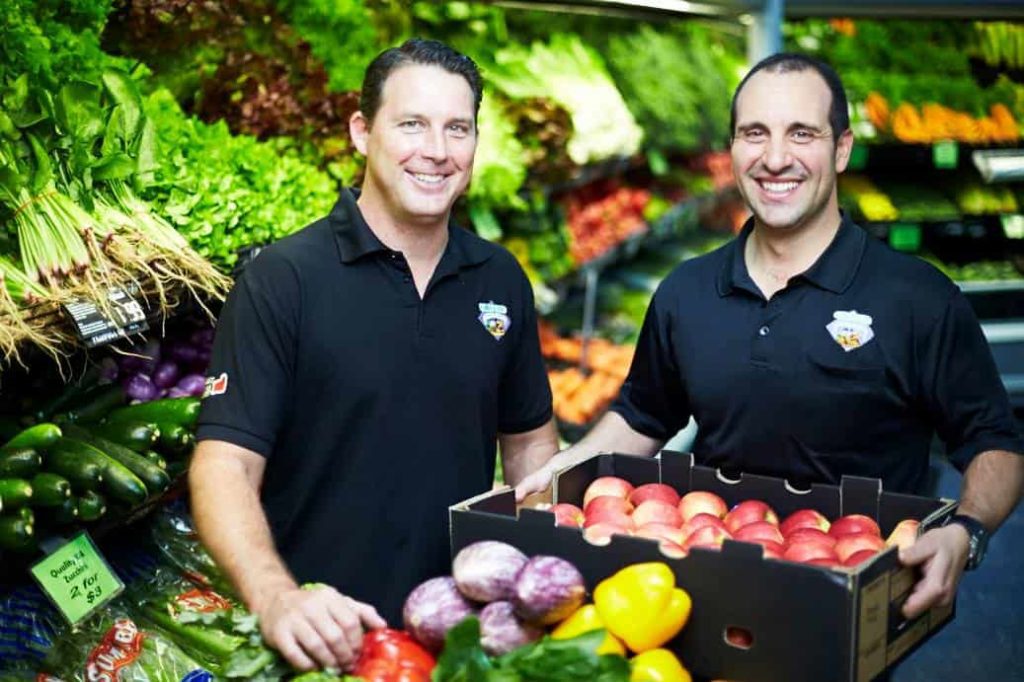 Anthony has been in the produce game since he was 6, he started when his dad Leo would take him to the produce markets during the school holidays. Anthony would sit in his dad's office, ham and toasted cheese sandwich in one hand, hot chocolate in the other and listen to his dad tell him about the produce game.
As Anthony got older he started working in the family fruit and veg shop and when Mark started dating Anthony's sister, Leo was impressed by Mark's drive and work ethic so he bought him into the business to work alongside Anthony.
Anthony and Mark worked well together, feeding off each other's ideas to expand the realm of a normal fruit and veg shop, with innovative product lines, smaller artisan brands, but still with the same passion for local quality produce.
They decided to strike out on their own, opening a store that carried on Leo's philosophies of quality, service and attention to deal. In 2003 Mark (31) and Anthony (26) opened up Gwelup Fruits & More. Seven days a week the boys worked tirelessly to source and display the highest quality products available. As their reputation grew, they collected numerous industry awards and a loyal customer base.
Gwelup Fruits & More became a staple in the local community for over 15 years, known for its friendly service, quality produce and local grocery items.
Delish was closing… the popular sandwich bar at the historic Floreat forum was closing down and a vacancy for a new store was available.
Ready for a change and a new challenge Anthony and Mark secured the lease for the location in Floreat Forum and closed Gwelup Fruits & More.
Envisioning an old school fruit and veg shop with a modern twist, including automatic misting machines to keep the produce hydrated and fresh, state of the art delicatessen counter and checkout systems, and a focus on local, boutique gourmet groceries, that you couldn't buy at the big chains.
The Floreat Market opened in 2016, to a line of curious customers. Produce that was juicy, full of colour that has a crisp and crunch you can only get by buying local turned out to be popular with the locals. The Floreat Market carried on the strong tradition of focus on quality produce, friendly service and local boutique grocery items.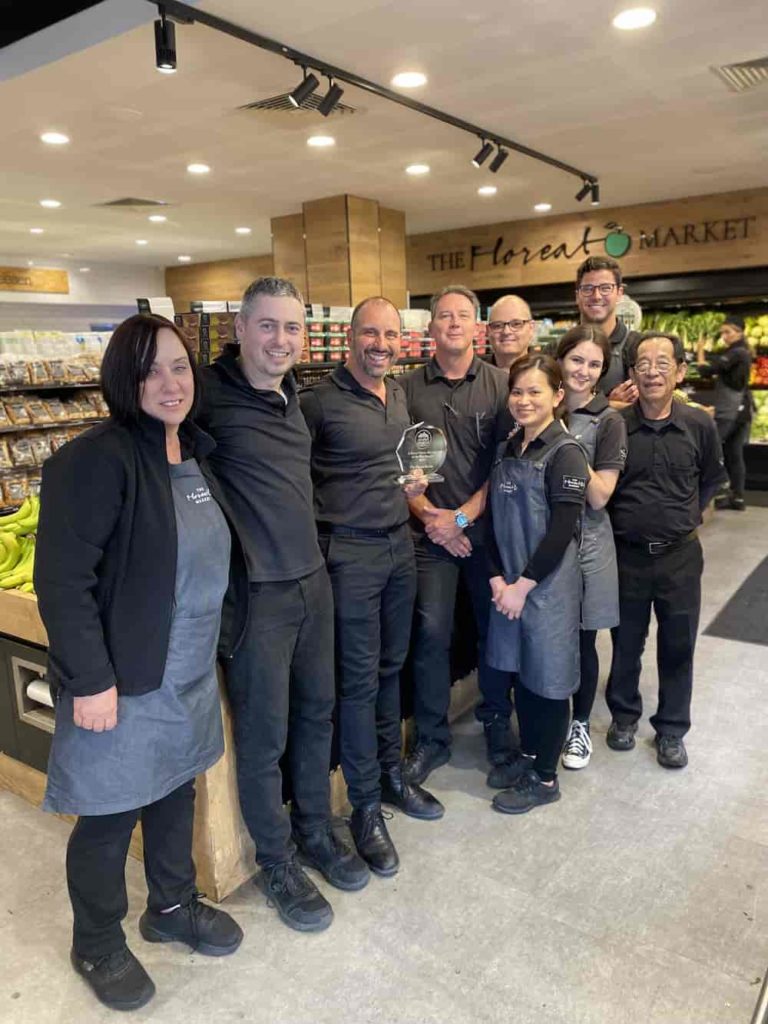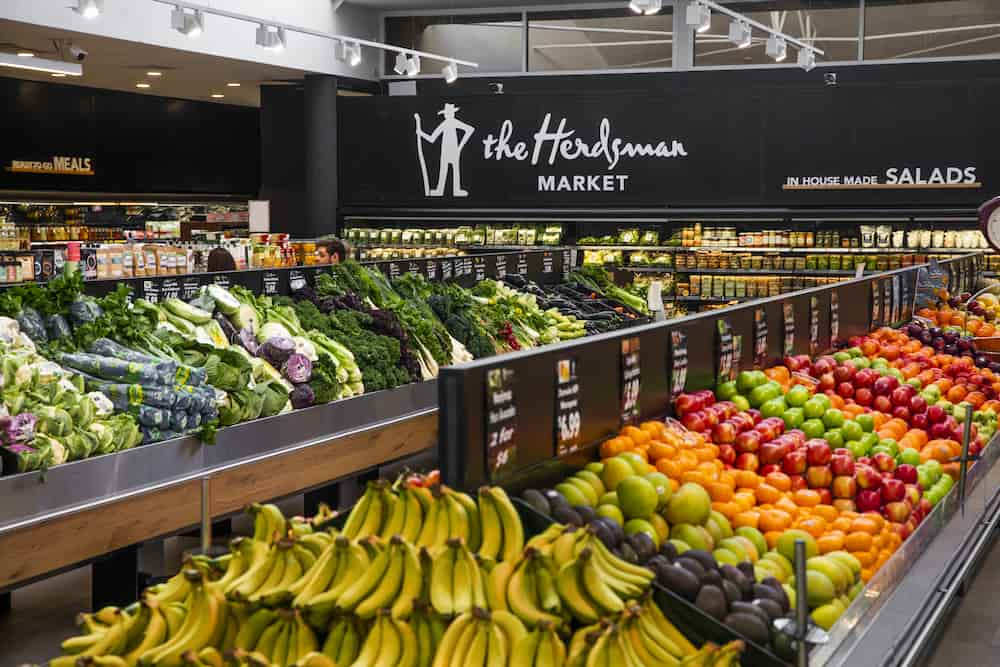 Leo always said, "The Herdsman is one of the best stores I have ever seen, if the opportunity ever comes grab it".
The opportunity came in 2018, Anthony and Mark bought The Herdsman Market. Anthony and Mark have grown the Herdsman beyond expectations, renovating & redesigning the store, and collecting numerous industry awards along the way.
As it stands The Herdsman Market is one of the only true market stores left focused on quality & service, where customers can get fresh flowers arranged, meat cut, fish filleted, & bread sliced to order.